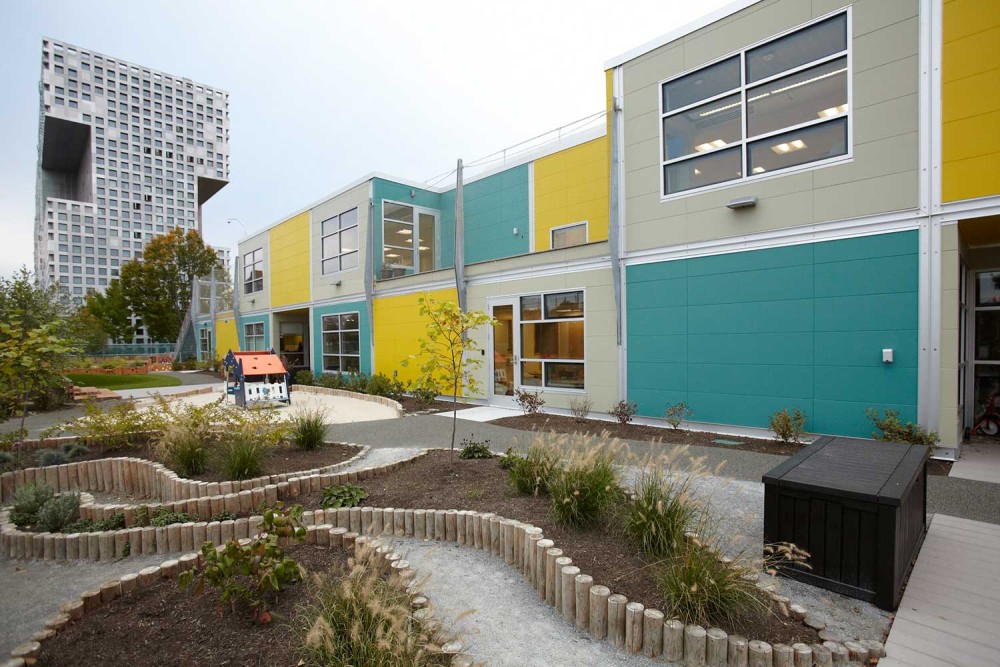 Architecture and Sustainable Building Design
Triumph works with the American Institute of Architects (AIA) and more particularly many members of the Boston Society of Architects (BSA) to learn how the off-site process can assist owners in meeting their sustainability goals and programs.  The benefits of off-site construction and the LEED rating system can be quickly reviewed here.
More and more credible architecture firms are becoming familiar with the basic design parameters and critical success factors required of building more of the building off site. We have worked with the AIA on presentations which will assist the design community so that people will understand the pro's and limitations of using modular for their project.
When and why modular is explored in the Permanent Modular section of our website.
They know that nearly any style of architecture is possible with modular construction. Modular is an alternative form of construction.  No limitations in exterior and interior finish materials, quality or duration when compared to other forms of construction which have proven to be inefficient and costly.
With each passing project, modular is proving to be a viable alternative, particularly when the speed of construction and reduced site disruption are essential for a specific project.